Ik vond dit artikel via Facebook. En ik vond het de moeite waard om hier even te melden.
Ik heb overigens niet zelf gecontroleerd of de beweringen waar zijn. Ik ga er nu even van uit dat dat zo is.
Zie ook op deze site Het Nationaal Actieplan Energieopslag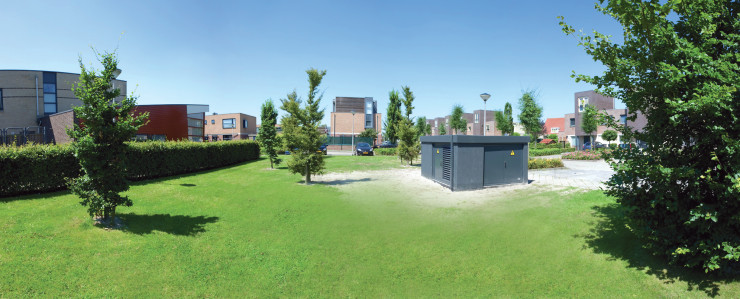 –  –  –  –  –  –
                   4 July 2018
Energy storage in Europe increases by 49% in one year
New industry data has highlighted the strong growth in electrical storage in Europe over the past year.
The European Energy Storage Association and consultants Delta-ee released the figures, which are pooled from the trade body's member companies and other leading players in the industry.
It shows a booming market for storage technologies in key European regions, fuelled by the growth in renewable energy and the attending cost reductions.
Since 2015 the market has almost doubled each year and 2017 was no exception with a 49 percent rise in installed capacity. By the end of the year 1.6 gigawatt hours (GWh) were online across the continent, up from 0.6 GWh within two years.
Germany and the UK are the two most important markets for storage, which is dominated by lithium-ion batteries. Italy is also emerging as "a rapidly growing market" in the residential sector, according to the report.
Valts Grintals, Senior Analyst at Delta-ee, said: "While market growth was strong in 2017, actually a number of important grid scale projects were delayed from 2017 into 2018.  But this was compensated by unexpectedly strong growth in the residential sector – meaning that the overall European growth rate was maintained."
Analysts expect the strong trend to continue, with 2018 forecast to see a further 45 percent growth rate.
"Over the first half of 2018, many of the delayed projects have gone live and we expect many new grid scale projects to be commissioned over the second half of the year. Additionally, behind-the-meter batteries in the C&I (commercial & industrial) sector will emerge as an important market as key players are overcoming initial barriers for this market. Overall the outlook is very positive," he added.
Battery storage projects in the UK have taken off in recent years, many of which are co-located at wind and solar farms. 200 megawatts of new capacity was procured by the National Grid in 2016 and the system operator estimates electrical storage could grow to 6 gigawatts by 2020.